8 tags
IM BEGGING
..Everyone to please go and vote for me by following this link. I currently lie 15th i nthe rankings nad ma over a hundred votes off top spot but Richard Hawley makes the final shout so if i stay top 50 im in contention. SO PLEASE VOTE. http://www.talenthouse.com/creativeinvites/preview/a0fafd771cf25e6e78e76adca9121ae3/738
6 tags
Fuck.
Somehow jsut managed to get chilli up my nose. This is fucking agonyyy.
4 tags
Reading is pissing me off...
Every year after Reading I slag it off as a corporate piece of shit, with overpriced food and beer and shit sound levels. But after just enduring a weekend at V festival in Essex along with every reem nonce in this country, Reading is making me jealous. First time in Five yearsI havent been to a festival considering v doesnt count. Gutted.
5 tags
Today I've managed to send two old ancient people...
.. Having a jam in a mates conservatory and his old neighbour offered us out over the fence, an offer we took up, but he got stuck on the fence trying to come and "sort us out". Then i asked an old lady in the charity shop if she'd seen the olympic torch on the high street and she went absolutely fucking crackers talking about how everyone finds it funny but it isn't...
4 tags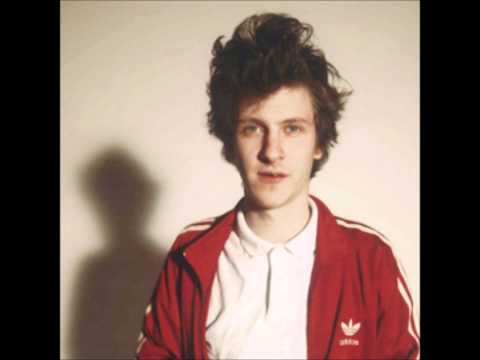 1 tag
6 tags
Moving out of my uni house..
Is making me depressed. Like I know the house is an absolute shithole, like seriously its basically a crack den, but Ive grown to love the place and refuse to face the prospect of having to live with my old man again next year. You cant sit with a beer and a joint watching Eastenders in your dads front room. Im gonna miss being able to eat trifle seven days a week and living off paper plates....
4 tags
RIP Chris Brahney
How such a tragedy can come from such a great event is horrific. Thoughts to his family and Friends. 
4 tags
3 tags
I got paid today..
So i went Westfields on my lunch break and bought most of the Fred Perry shop. The 1952 original twin tipped Polo reissues are class.
8 tags
The Stone Roses - Tightrope
Warming myself up for Heaton Park in just over two weeks. Five days in Manchester is going to be utter Carnage.
3 tags
2 tags
1 tag
2 tags
4 tags
2 tags
FACT: i lie to my parents when they ask me how...
1 tag
2 tags
Havent been on here a while.
In other news, I decided today that Damon Albarn is one of the biggest nonces in british music. I like some material from his career. But as a guy he's a fucking knob. Id like to have bottled him at his Brits performance.
8 tags
Ooh to, Ooh to be, Ooh to be a goonerrrrr
Beating city has put me in the best mood for this coming week. AFC you can't buy class!
4 tags
Im gonna punch the next cunt that says that shit...
8 tags
I miss Oasis. Noel was god. Gem was Jesus. And...
Swapped my Stone Roses tickets!
So I had four Sunday tickets for Stone Roses but owing to Plan B supporting I'd much rather go on the Friday or Saturday. I managed to find some bloke online with four friday tickets wanting four sunday tickets owing to work. Got in contact and BAM looks like I've swapped them pretty much just waiting for him to definitely confirm.
3 tags
she-smiled-sweetly replied to your post: LIVID WITH STONE ROSES I've just had the same moan on Facebook haha! Can't believe it man, at least we'll get to see Mick Jones playing some Clash songs. x Ive seen The Justice Tonight band and to be honest thought they were really weak. Dont think they played any clash tunes though. I just dont get it. why not have beady eye and primal scream on the bill...
6 tags
LIVID WITH STONE ROSES
Why the fuck do I want to see Plan B when ive paid to go see you. Why cant sunday have primal scream or fucking beady eye. Im disgusted that chubby mug is on the bill.
3 tags
Decided its imperative that I buy a Rickenbacker...
4 tags
6 tags
7 tags
10 tags
4 tags
6 tags
2 tags
A-Z: Ask me about "bands"
A- 5 bands I LOVE
B- 5 bands I HATE
C- 5 bands i don't care for
D- The band I've seen live the most
E- Band that you don't like that a lot of people do
F- Band that you like that a lot of people don't
G- Best Vocalist of a band in your opinion
H- Best Guitarist of a band in your opinion
I- Best Bassist of a band in your opinion
J- Best Drummer of a band in your opinion
K- Favorite Record Label
L- Least Favorite Record Label
M- If you could put a band together of your favorite vocalist,drummer,guitarists,and bassist, who would those people be and why?
N- Name only SIX bands you'd put on a dream tour of your choice
O- Name four bands you wish would stop playing music
P- Name four bands you wish would stay together until you die
Q- Name one band that you think is VERY underrated
R- Name one band that you think is VERY overrated
S- Favorite music "fest" (Warped,Mayhem,Bamboozle,Lolapalooza,etc)
T- Favorite tour(that has already happened) of all time
U- Moshing at concerts? Yes or no?
V- Hardcore dancing at concerts? Yes or no?
W- Crowd Surfing at concerts? Yes or no?
X- Favorite band with a FEMALE vocalist?
Y- Pick 3 bands for each situation(put one band in each situation): I would throw a party with __? I would go on tour with__? I would get in serious trouble with__?
Z- Best band you have seen live?
2 tags
YES
My best mates uni pal has just bought one of the stone roses tickets I had going, this just made driving financially viable. All five of us gun' be cruising in my 1989 golf convertible, if I have it by then. BUZZING. Bring on 1st July.
3 tags
Anonymous asked: I just wanted to say that your blog is really great and i check it everyday :)
3 tags
2 tags
3 tags
Got my barnet cut today.
It looks sharp. I like it. Might even risk a photo of it later.
12 tags
2 Stone Roses Heaton park tickets for sale
Someone I know has 2 Spare on Sunday 1st July. Message me if you or anyone you know are interested. £125 for the pair.
1 tag
"Waiting for the day you're not looking for something else"
– The Rifles (via kimpenelope)
1 tag
Using only SONG NAMES from ONE artist/band,...
Using only SONG NAMES from ONE artist/band, cleverly answer these questions:
Artist/Band: The rifles
Are you male or female: Local boy
Describe yourself: Robin hood
How do you feel: Tangled up in love
What is today: The great escape
Describe your current situation: Nothing matters
Describe where you currently live: Narrow minded social club
If you could go anywhere, where would you go: Out in the past
Your favorite form of transportation: Falling
Describe your ex: Cry baby
Your best friend is: Little boy blue
Your favorite colour is: Hometown blues
If your life was a television show what would it be called: Long walk back
What is life to you: sweetest thing
What is the best advice you have to give: She's got standards
If you could change your name, what would you change it to: Romeo and Julie
2 tags
"We're not James Dean heroes. More like Luke Skywalker - 'I'm a bit of a pussy..."
– Paul Duffy (via passit0n)
2 tags
3 tags
I wanna take acid and see Brian Jonestown Massacre